Jeffrey Greathouse • Artist Statement
I have been creating ceramics, as well as painting and sculpture, for 16 years.
I teach classes in Culver City, California, where I help others "release their own artists within."
I studied ceramics with noted Ceramics Artist and teacher, Harvey Sadow; ceramics, drawing, and painting with other internationally-noted teachers; and created my first sculptures at the Luis Montoya Sculpture Studio.
Currently, I am focusing on works that spark imagination, curiosity, and creativity.
My Hatchlings are proving to be a whimsical, engaging way of provoking conversations. The Hatchlings are imaginary creatures, frozen in time as they enter the world—struggling to free themselves from their protective shells. Viewers and collectors report that the Eggs tickle their imaginations, as they ponder what was hidden and locked away inside, and what soon may emerge.
In my Leaf Fossils Series, I trap delicate forms of living flora within the permanence of the fired stoneware. My works enable short-lived leaves to endure, continually reminding observers how delicate forms in nature leave a mark on the world.
I am continuing to develop functional works as part of my Greathouse Design Collection including hand-made Olive Oil Decanters that have gotten world-wide recognition.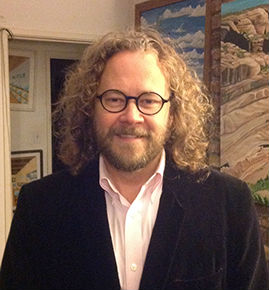 This Website and all photos are Copyright © 2005, 2014, 2015 Jeffrey Greathouse. Use of any photos or depictions of works are prohibited and subject to national and international copyright and trademark laws. All rights reserved.